Claddagh (Customizable)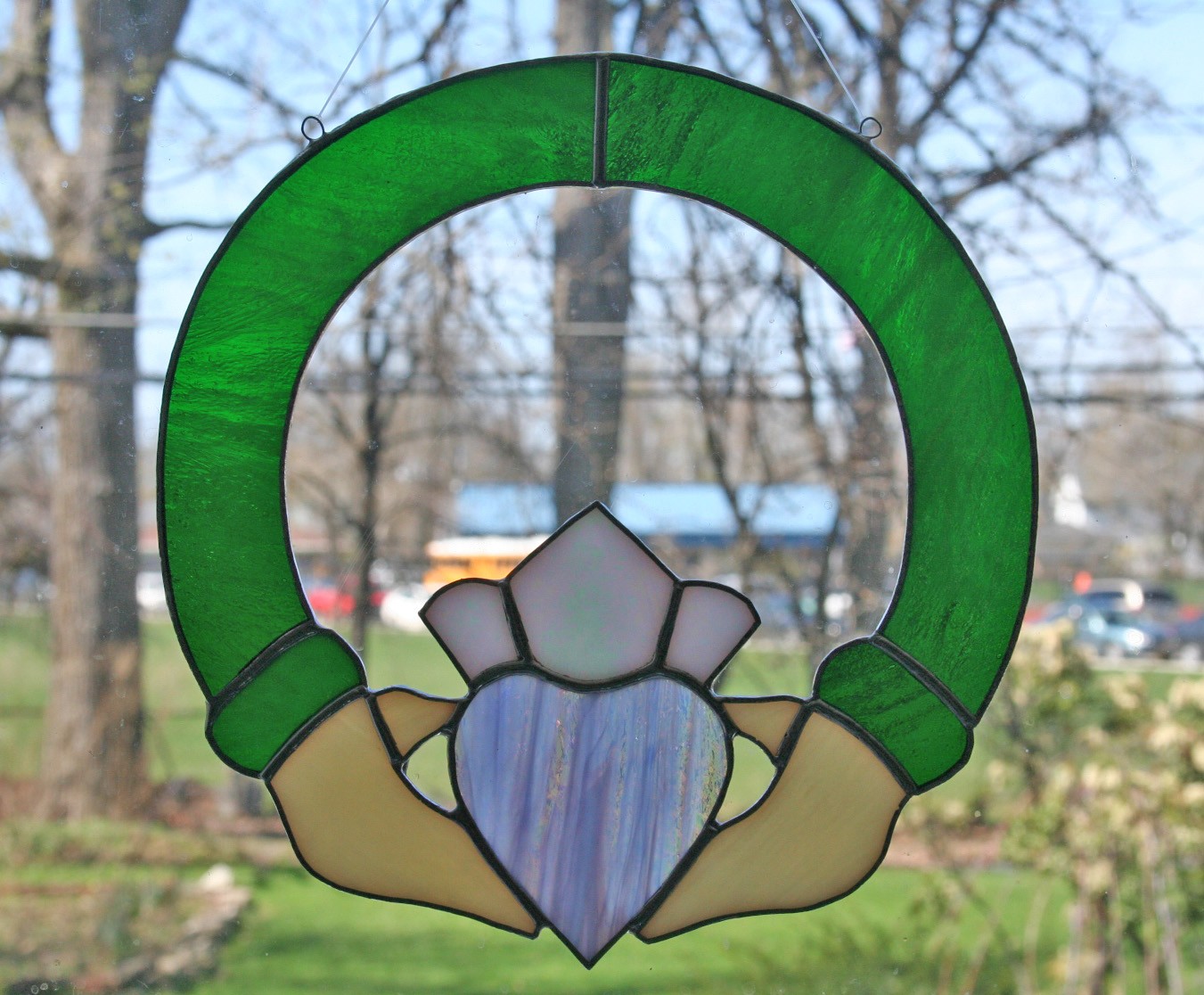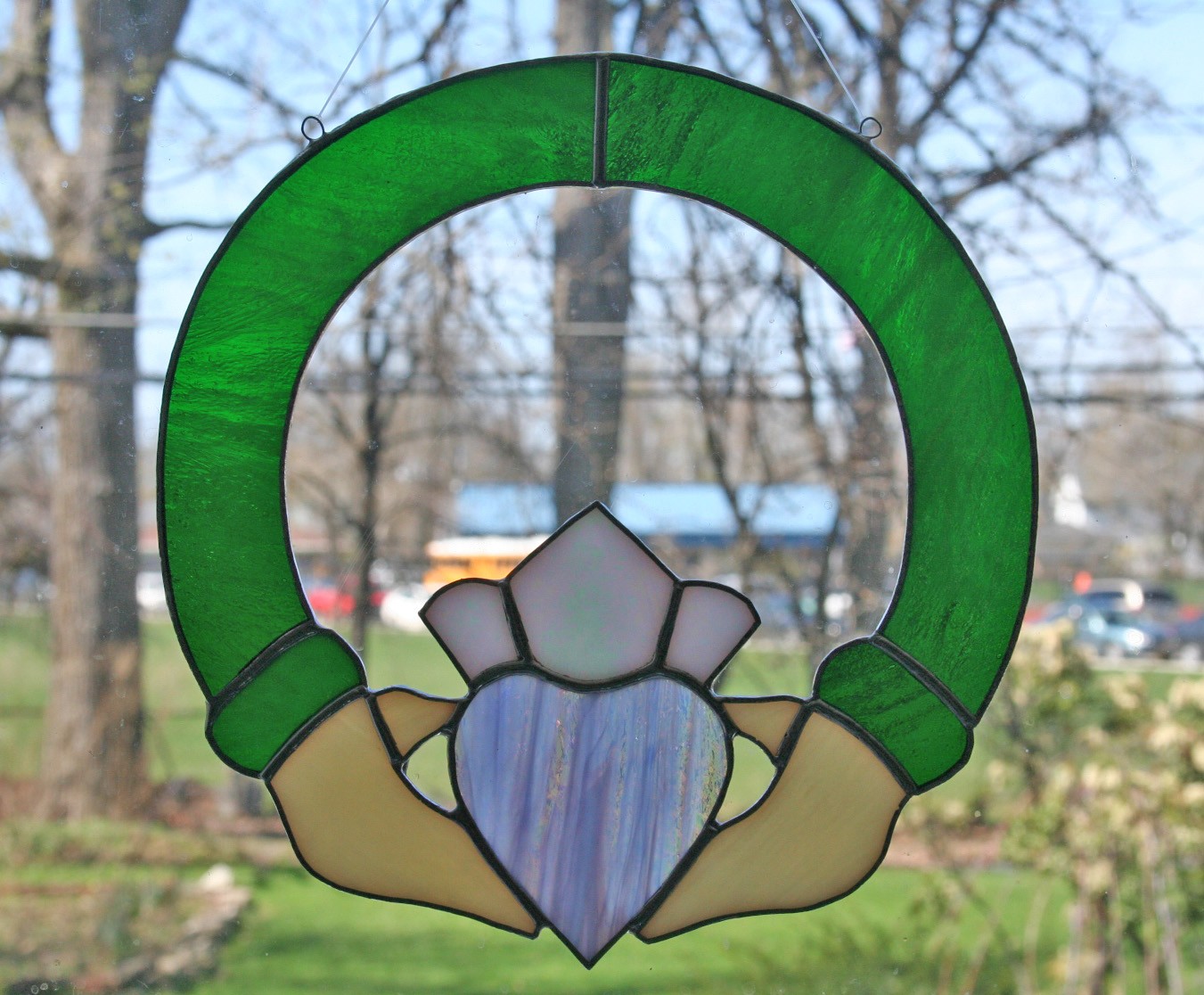 Claddagh (Customizable)
This handcrafted Claddagh measures 8" x 8". Place this piece in a sunny window to fully enjoy its beauty! Color of the heart can be customized! All solder points have been left silver for a perfect, shining finish!
MATERIALS: stained glass, patina, copper foil, jump rings, mounting, love.
This piece comes complete with mounting materials, ready for display! Each of my stained glass creations are individually hand crafted in my Upstate New York studio. Feel free to customize your order! I am happy to substitute glass and/or patina colors upon request.
SHIPPING:
Your shipping cost includes Priority Mail shipping, professional packing and a guarantee that your stained glass will arrive unharmed (or return to me for replacement or full refund minus shipping charges).